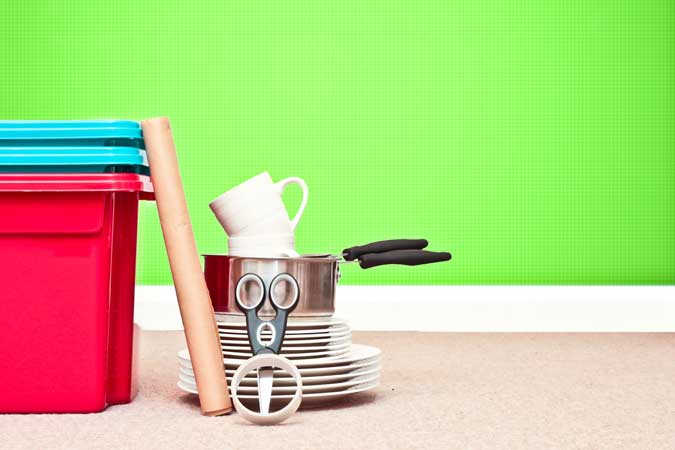 Once the last box has been taped up, you may think you are ready for the big day of moving ahead. Have you considered how you will protect the existing finishes in your home?
Keeping your belongings secure from damage and unpredictable weather is only half of the challenge on moving day. You also want to leave the walls, floors, and finishes in your old space 'move-in ready' while difficult furniture is relocated and you navigate tough corners.
How to Protect the Floors and Walls of Your Home in Edmonton on Moving Day
Follow these tips, learned over years of experience moving families and businesses through narrow staircases and slim doorways. From flooring to ceilings, protection is important for a stress-free moving day without surprises. Here's how you can prepare your old living space and new home or office on moving day:
Walls: A dented wall, marked paint job, or scratched corner can add unnecessary stress when you are getting ready to lock up your space for the last time. A drop cloth can protect corners and walls in tight areas and narrow hallways. Objects or furniture that is awkward or has sharp corners should be covered using felt pads or blankets. Plastic protectors and corner guards can also be purchased for large furniture that needs to be slid.
Carpets: Stains can happen fast and last forever, especially with multiple people moving in and out of the space quickly. Your Edmonton moving company will supply some rug runners for main entrance ways, but they are not waterproof or completely reliable when it comes to avoiding stains. Thin plastic that is specially designed for floor protection can be useful in wet conditions. It features a sticky side to avoid shifting or movement and can be useful on carpeted staircases. Be warned that plastic that is not made for this purpose can pose a safety hazard as it moves, leaving wet shoes vulnerable to slipping.
Hardwood Floors: You won't have to worry about stains but scratches and dents can cause problems for hardwood floors on moving day. Hardboard strips are useful for placing under wheels or furniture legs when you roll or move heavy objects out of or into the space.
Tile and Vinyl Flooring: These floors are durable and generally avoid damage when it comes to moving day hazards. To be on the safe side, you may feel more confident using rosin paper to protect the surface.
Avoid Damage on Moving Day with an Experienced Moving Company in Edmonton
The residential movers at Matco Moving Solutions are equipped with the right materials, training, and over 50 years of experience providing moving services. If you need movers in Calgary and Edmonton, we can provide reliable, safe, and affordable services. Keep your belongings and home in great condition before, during, and after the move with our courteous and practised movers. Take a look at our moving FAQs to help you be completely prepared for moving day.
Contact Matco Moving Solutions today at 1-800-661-3618 or get a free quote online for your residential or business move. We can provide moving advice, answer your questions, and schedule your moving day.
Share This Story, Choose Your Platform!