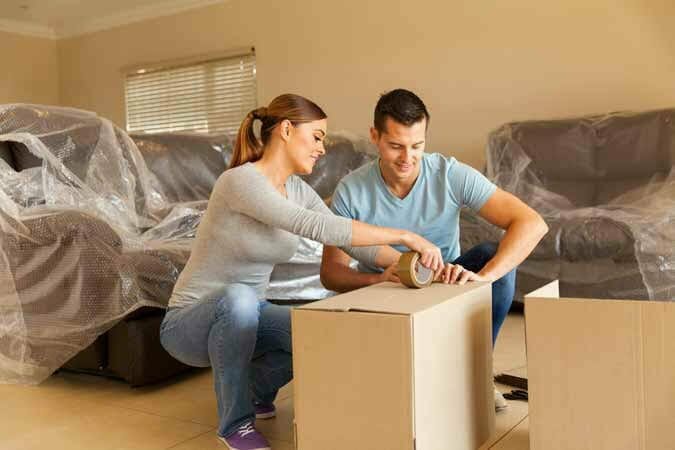 There are many things that need to be done on moving day. One of the most important things to do is make sure to take care of yourself and your family. Consider preparing a moving kit with all of the essential items you and your family will need to be comfortable, healthy and safe once you move into your new house.
Pack a box with items you will need for the first day in your new home. After a long day of moving, the last thing you want to do is start rummaging through boxes looking for the items you need.
Packing your moving essentials box
As you do an inventory of the items you are bringing with you, mark down the things you will need as soon as you move in. Note items that you do not have and will need to pick up. Moving day is a very busy time and you probably won't have time to run to the store or bank. If your residential moving company, is packing your personal belongings, make sure to prepare your essentials box before the packers arrive.
Your essentials box should be the last box in the moving van and the first box you open. If you are embarking on a long distance domestic move or an international move, bring the box with you in your car, just in case, there are any delays with the moving truck. The box should include items to prepare basic meals, cleaning supplies, first aid and entertainment.
Essentials to include in your moving day box
What to pack in your essentials moving day box:
New house keys
Credit cards/cash
Paper supplies (toilet paper, paper towels, tissues)
Cleaning supplies (dish soap, multi-purpose cleaner, sponges, small broom)
Instant coffee or tea bags
Snacks
Bottled water
Easy to make meals such as pasta and sauce, cereal and milk, bread and peanut butter, etc.
Basic cooking supplies including a pot, pan, can opener and serving spoon
Disposable plates, cups and cutlery
Pet food and dishes
Garbage bags
Scissors
First aid kit
Flashlight with new batteries
Spare batteries
Lighter or matches
Lightbulbs
Shower curtain
Toiletries (shampoo, conditioner, body wash, toothpaste, toothbrush)
Towel for each member of the family
Pyjamas and change of clothes
Bed sheets and pillows
Portable tool kit
Daily medications
Entertainment such as cards, books, colouring books and crayons, DVDs that can be played on a laptop
Personal electronics (laptop, tablet, eReader)
Chargers for phones and electronics (laptop, tablet, eReader, etc.)
Important documents (passports, insurance, licenses, etc.)
Important phone numbers including that of the moving company's, your realtor, your financial institution, etc.
Do not forget to pack yourself a treat. Moving can be a long and exhaustive process, so pack something that will help you take a load off. Whether the treat is your favourite bubble bath, a nice bottle of wine or a new movie to watch before bed, you deserve it.
Hire a reliable moving company to help
Moving to a new home, whether to a new neighbourhood, across Canada, or across borders, can involve quite a bit of coordination. A reliable moving company in Calgary, Edmonton or elsewhere, can help facilitate the process. Matco Moving Solutions has a wealth of experience with residential moving logistics in Edmonton, Calgary, and throughout Alberta and to the North. We can help with packing, coordinating international moving documents, and transportation logistics. We do the heavy lifting so you don't have to! Request a free quote or contact us today.
Share This Story, Choose Your Platform!