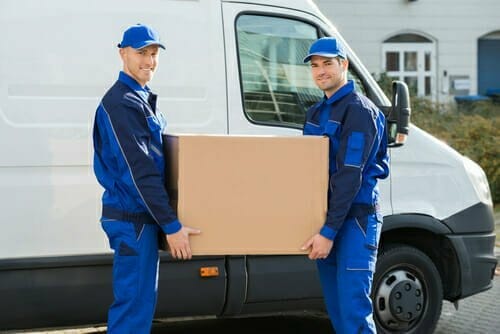 Like most services, you want to hire movers that are specifically qualified for the job. There are so many factors to consider and it's important to account for how each one will affect the process.
At Matco Moving Solutions, we pride ourselves on the care and attention to detail that sets us apart from other moving companies in Calgary and Edmonton, Alberta. Here's a detailed list of the steps you should take to ensure you hire the right company when the time comes for your next move.
Ask about their services
One of the main problems that come about over the course of a move is a miscommunication between you and the company you hired. Be sure to consult your movers about every detail of your move before you make a decision on which one to hire. Some moving companies are better equipped to handle larger pieces of furniture than others. Know which company caters best to the specific needs of your move.
Know what their rates include
Different moving companies offer different services; these will heavily influence the price that you're going to pay. Rates vary depending on the season and sometimes include fuel charges and weight restrictions. Make sure you know exactly what you'll have to pay when you receive the final bill from your movers. At Matco Moving Solutions, our rates include the packing up, transport and even storage of your belongings in a temperature controlled storage facility (should you require it).
Verify that the company is licensed
Be sure that any company you hire is licensed to work in your area, doing this will help you avoid any of the potential scams that are common among disreputable moving companies.
Get a quote
Never hire a moving company without first getting a quote for what the job will cost. When getting a quote, make sure that the estimator actually comes to your home to check out first hand what will have to be moved. No estimator can provide an accurate quote over the phone (so be wary of any company that tries).
Time
Allow yourself adequate time to prepare for a move. The process of choosing a mover could take weeks. Between having estimators take a look at the job and packing up all of your belongings, it's essential that you allow yourself the proper time to prepare for any move.
Make sure they have the right tools for the job
Moving companies should have a number of tools to ensure that the job gets done properly. Some of these tools include lifting straps, restraints, dollies, mats and of course, the right kind of truck. At Matco Moving solutions, we have all the right gear to make your move a breeze.
Make sure they have proper procedures
Although it might seem simple, moving can actually be very complicated. Getting the entirety of someone's belongings from one home to another is no easy task. It's important that your moving company has a detailed set of procedures when it comes to delivering your furniture to the desired location. Don't hire any moving company that seems disorganized in any way.
Check references and reviews
The best way to figuring out the credibility of a moving company is by reading first-hand reviews and obtaining references from people who have actually used their service before. We're happy to provide references to anyone looking to use our services.
At Matco Moving Solutions, we care about the quality services we provide to our customers. If you're looking for a reliable and reputable moving company, contact us today for an estimate and get ready for a move that's quick, easy and totally stress-free.
Share This Story, Choose Your Platform!